A lot of people are confronted with a tough decission: Should I go for static pages or should I rather take a CMS for my web content needs? While the comparison between a static web page and a CMS might seem a little bit unfair to the pros, it is still reality and something worth reviewing.
The following article tries to shine a little light on the possibilities of phpWebSite, compared with static solutions that can cope without databases and even without php.
At a glance
www.benbest.com
'>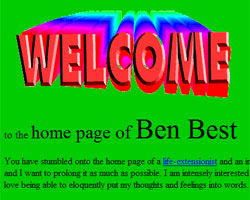 Ben Best
Static Pages are old-skool technology that should be put in a museum. Even free services like
MySpace
provide you with a lot of interactivity which Static Pages lack completely. Workarounds like Frames or external commenting system / guestbooks / free forums make a mess out of your home page.
While at the first glance they might be cheaper, you pay for the saved fees with your time. You'll spend more time maintaining a static page than a dynamic, database driven one. Except of course your home page is only made out of one page -- but then, why have a home page at all?
Blogs
Blogger
would probably be considered the most famous.
Often, Blogs are limited to single-user use. While you can of course share a single account amongst more people, a Blog does not scale for club use. Also, if using a free online service, you are bound to the existing infrastructure and cannot add stuff easily.
Content Management Systems
www.actx.edu
'>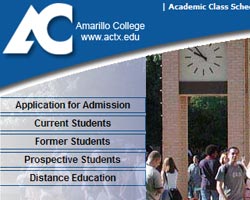 Amarillo College
While there are very expensive, enterprise level Content Management Systems, you can also find a lot of free open source Content Management Systems readily available at your disposal. Most of them not only carry a broad range of Content Modules, but also spot a variety of free Designs ("Themes").
Personally, I use
phpWebSite
. It has a good balance between extensibility, customizeability and ease of use. As it is maintained by the Appalachian State University, it's also likely to be supported in future. There's also a broad user base already which can help you out if you have questions.