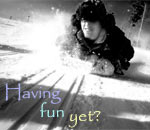 phpWebSite can do a lot of things. Maintain events, show announcements, provide forums... But is it able to do everything you want in the way you'd like it to?
I'd like to call for a little contest. The winning entry will be realized and published on my homepage. Please read on for the plan.
Edit: It's done. The View Restriction for Documents hack is available for you to deploy.